5 Best Aftermarket Motorcycle Fairings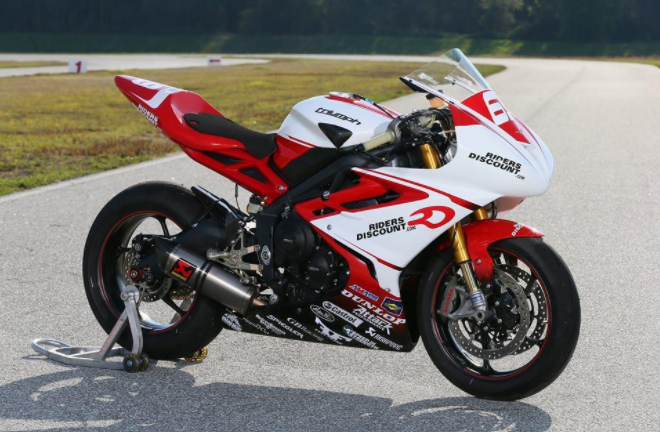 Sport and pro-level racing bikes typically feature highly tuned fairings that are designed to cut down on wind resistance. In that case, you might be asking yourself why someone would ever want to swap theirs out.
As with most things, fairings will eventually need to be replaced. However, many riders turn to aftermarket bodywork because it can reduce weight, modify the rider's position, or facilitate personalization with team and sponsor logos.
Fortunately, we've compiled a list to help you find the best aftermarket race fairings on the market. Whether you're a racer who's new to the sport, a professional in need of inspiration, or a motorcycle hobbyist who feels inspired by their favorite racers, these fairings are what you're searching for.
5 Top Quality Aftermarket Fairings for Sport Bikes
Are you looking for something that matches the performance characteristics of the original fairings, or do you want a serious upgrade?
We invite you to take a look at the five highest quality aftermarket fairings available to fans and racers alike.
If you have a 21-foot Kawasaki ZX10 (or greater), then this is the ideal race kit for you. It's a superior supersport kit that comes with a front fender, the lower and upper fairings, and a tail.
This kit means you won't need to go looking anywhere else for fairing parts. As the name suggests, it's perfect for serious road racers and drag racers looking for aftermarket parts that offer a competitive reduction in overall weight.
This streamlining kit first came to fruition as a result of a collaboration with the motorsports geniuses over at Westby Racing. It offers some of the best aerodynamic properties that you could get out of a kit for 20-foot bikes and larger. The parts are designed to fit bikes that feature a stock oil cooler and radiator, so fitment shouldn't be an issue in a majority of cases.
Several SharkSkinz options exist for Italian-made Panigale bikes. The simple addition of a TighTails upper fairing stay allows these to fit the 1299 model as well. In fact, it's likely that a 1299-exclusive fairing kit will be released in the future, so this should be welcome news for a diverse range of riders and racers.
Originally designed by Catalyst, this kit consists of only two pieces of bodywork. So, while many people seem to prefer quantity over quality, the bodywork set demonstrates why less is more.
This kit is the perfect fit for riders with a 12′ or larger MV Agusta F3 motorcycle and the desire to outfit their steed with genuine SharkSkinz equipment. Furthermore, if you'd like to have everything you need to attach the pieces yourself, you can add D-rings and an installation kit to the set.
These SharkSkinz bodywork kits consist of the superbike and sportsport editions. Both versions include the upper and lower pieces, as well as a front fender and a supersport tail. By using a pair of fasteners to attach the upper and lower sections, the bodywork achieves a high degree of stability that's widely valued by those who intend to ride their Triumphs hard.
Upgrade Your Steed with Aftermarket Fairings from iOneMoto
Those who ride competitively require reliable aftermarket bodywork that can reduce their weight and complement their aerodynamic profile. Fortunately, at iOneMoto, our crew is dedicated to designing and manufacturing high-end racing bodywork for professional-grade sport bikes.
We focus on fitment and finish when designing parts for our SharkSkinz, Catalyst, TighTails, and SE Moto brands, so you have exceptional aerodynamics and aesthetics. When you're ready to learn more about the kinds of fairings that would fit your ride the best, reach out to our team today.